Ride across Japan will be starting at the Cape Sata, Kagoshima prefecture, the south end of Japan main islands, then heading to the Cape Soya, the north end of Japan. Participants are required to challenge this with Randonneurs spirits, i.e. all self support.
The end of April will be good spring season in the south of Japan, while season will be end of Winter at the north end of Japan. Good south winds are expected to accelerate towards to Hokkaido after Fukui where riders will go along with Japan Sea on left-hand side. You may see Kita-Apls from around Toyama prefecture. Once you reach to the north end of Honshu island, please use ferry or Shinkansen-train to across Tsugaru Strait. Please head to north towards Cape Soya. Hope you will catch up cherry blossoms before you get to the goal.
Route
Go through Kyushu island (Kagoshima, Kumamoto, Fukuoka), Honshu island (Yamaguchi, Hiroshima, Okayama, Hyogo, Kyoto, Fukui, Ishikawa, Toyama, Niigata, Yamagata, Akita, Aomori) and Hokkido island (prefectures).
Use tunnel from Kyushu to Honshu (from Fukuoka to Yamaguchi) by walk. This will require 30 minutes.
Use ferry ship or Shinkansen-train from Honshu to Hokkaido (from Aomori to Hokkaido).
Tunnel, ferry and train will not be included distance but require time. Time will not be suspended during walk, ferry and train.


Safety is obviously first priority. Please be safe during this ride.
All accommodation must be arranged by the rider.
No overnight control are provided by the organizer.
No drop bag services by the organizer.
Event information
Start Place: Cape Sata, Kagoshima prefecture, Japan
Start Date & Time: April 30 Thursday, 2020 8am
Goal Place: Cape Soya, Hokkaido, Japan
Distance: 2700km
Time: 324 hours
Goal Closing Date & Time: 2020 May 13 Wednesday 8pm
Fees: 21,000 JPY
Goal Check: Evidence papers sent by post and photos sent by e-mail. Post must done in Japan within 3 days after goal.
Start Entry check and Bike inspection at site
Date & Time: April 29 Wednesday, 2020 4pm to 6pm
Venue: Hotel Sata Misaki (Hotel Cape Sata)
Participants must have

both

these homologations
1. 600km or more PBP/BRM/RM/SR600 homologation(s) on 2019.
2. 300km or more BRM homologation(s) on 2020. (Submit your homologation here)
Route and these information may be changed according to the circumstances without advance notification(s).
Download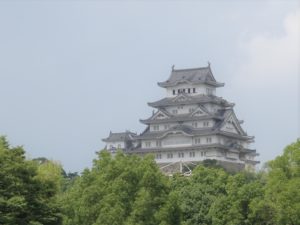 Entry information for overseas residents
Entry Start Date & Time: 2019 Dec 13 Fri 9pm
Entry Closing Date & Time: 2019 Dec 26 Thu 12pm
Declarations: Waiver must be signing at start means to understand and agree with these conditions. Waiver here.
Participants must understand follow related rules and prepare required  equipment.
– Must be 20 years or older at the start date.
– Must ride with self support, own responsibilities.
– Must understand and capable to follow BRM/AJ rules in Japan.
Please refer to http://www.audax-japan.org/brevet/brm/brm-part-regulation/
Please refer to http://www.randonneursmondiaux.org/49-Regulations.html
– Must be covered by

personal liabilities insurance

for equivalent of 100 millions JPY or more in Japan during this brevet.
Please refer to http://www.audax-japan.org/brm/insurance/
Participants will be required to submit these information at entry:
1. PBP Frame No or Homologation of RM1200+/BRM1000/BRM600 on 2019.
2. Photocopy of Insurance Policy or confirmation letter which will confirm insurance.
There are limited number of participants slots. These slots will be allocated basically first-in first-served basis. Entry request will be inspected and checked by Organizer before entry confirmed. Confirmation message will be sent back to participants. Missing information will cancel the entry.
Entry Fee

Delayed payment may cancel the entry.
Entry Fee payment will to be conducted after organizers entry confirmation.
Cancel Policies: Refund may be paid according to the table below. Transfer fee will be paid by participant(s).


| Cancel Date | Refund amount ratio of Entry Fee(%) | Refund Due |
| --- | --- | --- |
| -Jan 2020 | 70% | end of Feb 2020 |
| -Feb 2020 | 50% | end of Mar 2020 |
| -Mar 2020 | 20% | end of May 2020 |
| -Start | 0% | - |

Please submit your related documents to the address of Contact Point below.
Submit for Entry for overseas riders
Mandatory equipment for this Brevets
Must follow BRM rules.
Randonuuers Tokyo local rules are applied.
Please consider these items


| Items | Local Rules mandatory item | Other Recommendations |
| --- | --- | --- |
| Front Lights | 2 lights must be fixed with frame towards front. No flashing. | Spare lights. Spare batteries. |
| Tail Lights | 2 red lights must fixed with frame solidly towards back. No flashing when light is on. | |
| Reflect Vest | No belt are allowed, vest only. Must wear not only night time but also day time. Please be visible for both front and back. | |
| Bell | Must be equipped | |
| Helmet | Must wear helmet. And helmet tail light must be equipped. | |
| Cue Sheets, Brevet card | | Please store into water proofed case. Do not wet Brevet card. Damaged brevet card may lose hommologation. |
| Pens | | Write time and signature brevet card. |

Bike must be compliance with Japanese laws and rules.
Points riders must consider
Insurance: Insurance must be prepared by the participants.
Pre-check for whole course in just few weeks ahead of the even by the organizer is NOT realistic, therefore not conducted. If a rider face suspended route, riders will be required to cope with the re-route or divert with rational and/or reasonable considerations.
This brevet may be canceled or postponed under certain conditions such as weather or other force majeure events before or after the start. For example, it may snow at the beginning of May in Hokkaido. Cancelling policy above will be applied for such a circumstances. Cancel or postponed announcement will be notified on Randonnuers Tokyo homepage and/or via e-mail to the participants.
Support: No support will be provided by the organizer. All are covered by yourself.
Support among participants are allowed during this brevet. However, support with non-participants are not allowed. Ride with non-participants will be regarded  as support and cause disqualifications.
Support by non-participants are allowed at PC.
DNF: If you abandon this brevet, please send e-mail to the organizer. e-mail address are showed on Brevet Card.
Submit for Hommologation after goal
During ride

Obtain receipt at Glossary shops (Convenience store).
Take photo at photo control point. Please take Brevet Card with specified landmark within on photo. (Please refer here for details)

After goal

Fill-in time of each PC. Also fill-in total time on the back page of Brevet Card, sign your signature on back page.

Post related documents

enclosed with documents below by May 15 Friday  2020 in Japan domestic. Postal stamp until May 15 will be valid for hommologation. Please use envelope which are distributed at the start.

Brevet Card: PC time, Fill-in total time. your sign.
Check sign for PC will be done by the organizer.
Evidences: Receipts for PCs:Please sort by date-time. Proof of Cape Soya arrival (sold at the Cape Soya shops) if applicable.

Send e-mail

with photos to the address of Contact Point below by May 15 Friday 2020.

Photo check PC.
Cape soya arrival photo (if applicable)
Accommodations
You must arrange all your accommodations during whole route.
Accommodation at start place may be prepared by the organizer. for residents outside Japan. Rooms are very limited and will be served first-in first-served basis.
Contact Point
Use e-mail. Please see here.